We are exceptional when it comes to building complex weldments from sheet metal, machined, and tuber lasered parts. Robotic sorting systems with high tolerance features, electric vehicle components, and aerospace welded structures are a few of the projects we regularly tackle. We have 12 fabrication stations, with 5 tons of overhead crane capacity. We fabricate big stuff. We fabricate small stuff. We fabricate complex stuff. We provide high-quality metal fabrication services.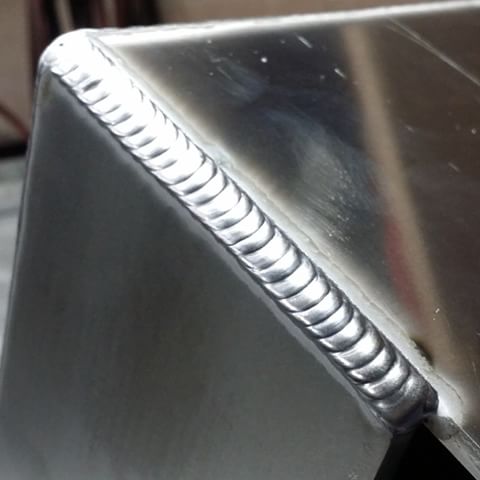 TIG Welding
We weld stainless steel, aluminum and exotic alloys beautifully. 
MIG Welding
Most of the fabrication work we do is MIG welded.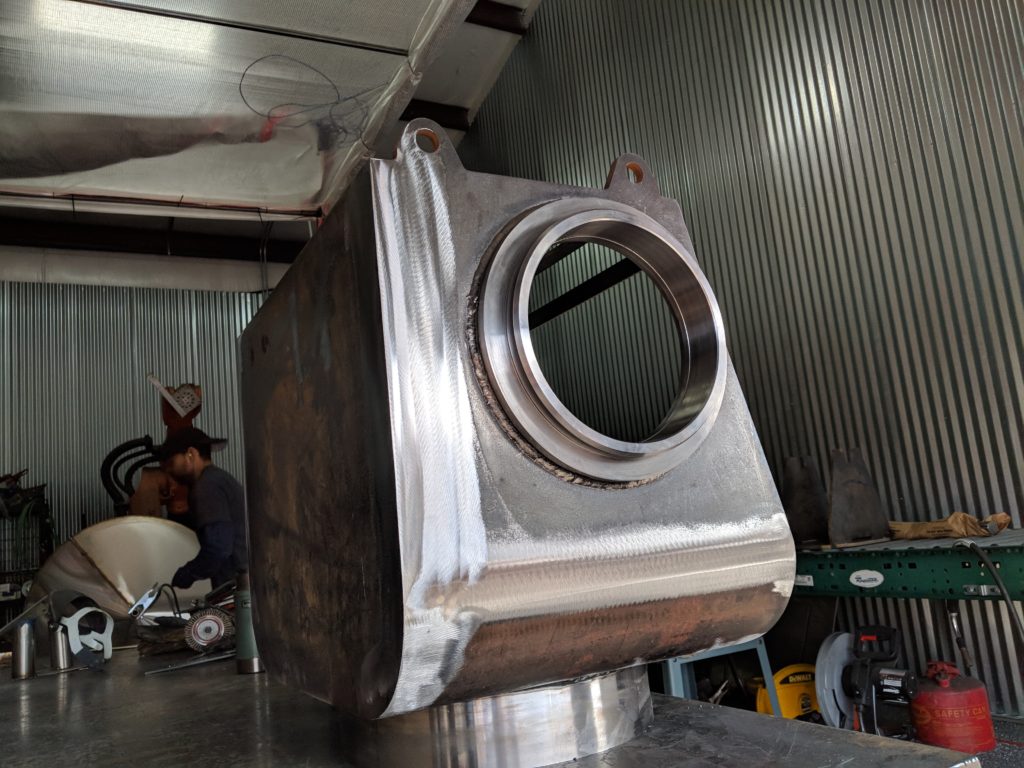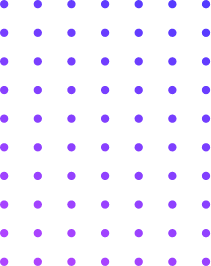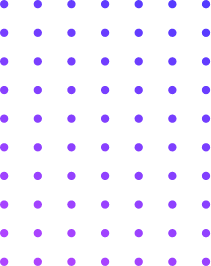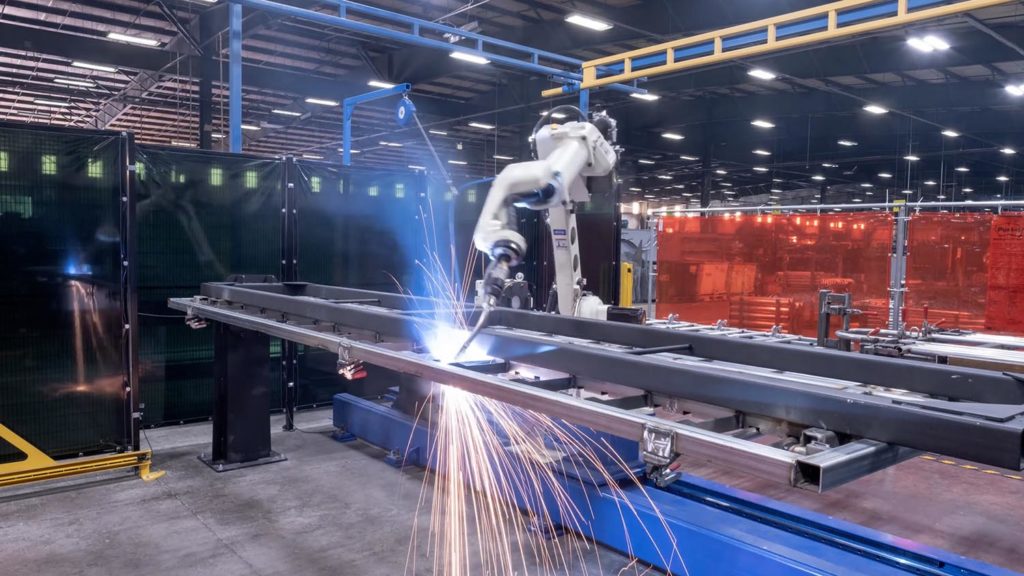 Robotic Welding
When it comes to mass producing weldments, the efficiency and savings provided by robots can't be ignored. We have 2 ABB large format robotic welding cells complete with 7th axis trunnions.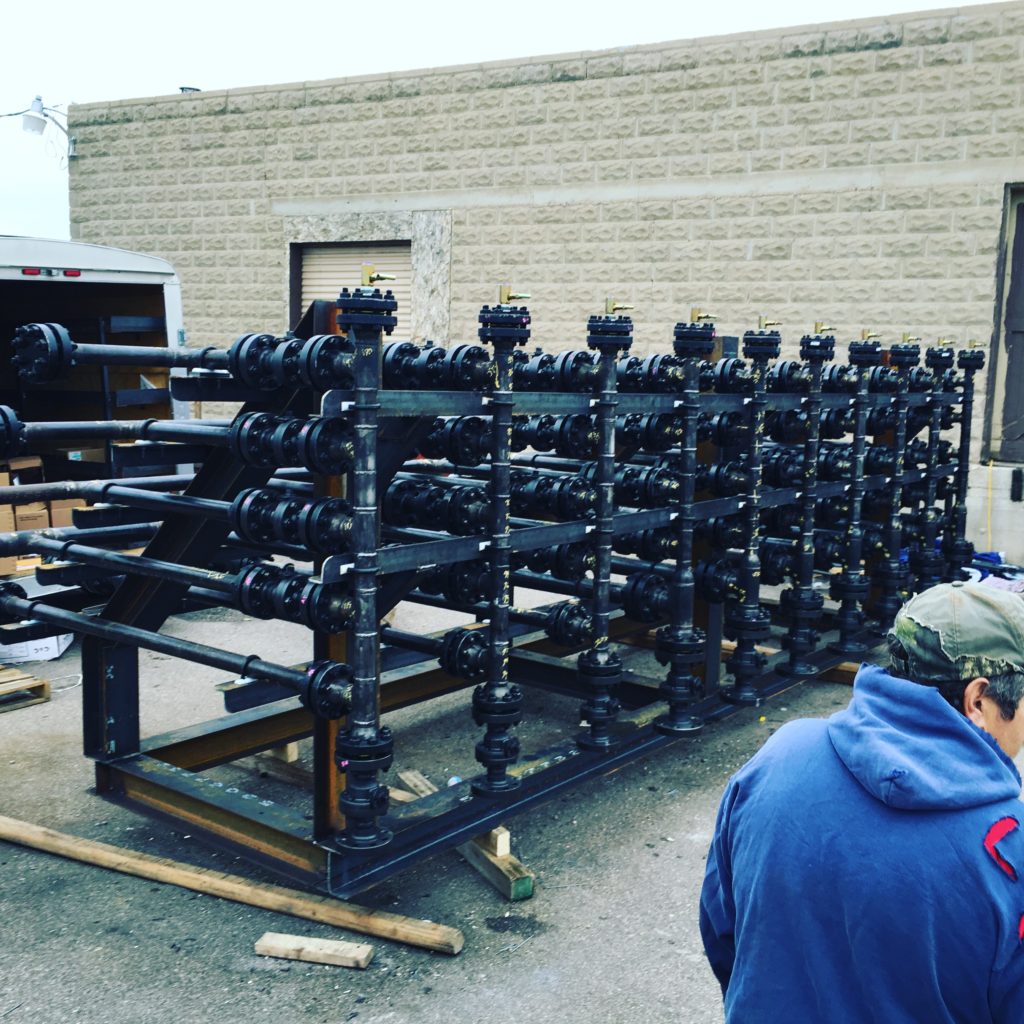 Pipe Fabrication
Our welders are certified in B31.3 severe and API 1104 pipe welding and metal fabrication services. We are equipped to cut, bevel, and weld up to 12″ diameter pipe and fabricate and deliver spools in excess of 40 feet long. At Black Mountain MFG we proudly maintain a 2% X-Ray shot record.